Here are some ideas from sites across Hadrian's Wall World Heritage Site, to inspire your students and make your teaching more memorable.
Get in touch with your favourite sites to discover what else they can offer you – you'll be amazed.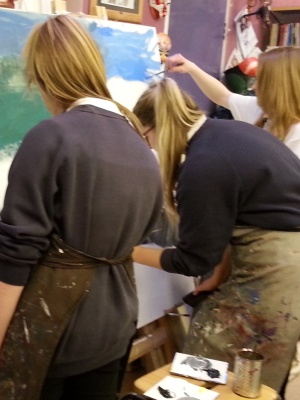 Vindolanda excavations
Weekdays between Easter and the end of September volunteers are excavating the Roman Forts at Vindolanda and groups are able to receive an introductory talk by an archaeologist, observe the dig, see finds fresh from the soil, and quiz the archaeologists.
Use Hadrian's Wall World Heritage Site to stimulate creative responses and focus your students' work, developing their portfolios to achieve. Arts award Case Study
Segedunum offers role play based workshops, become a raw recruit in 'Roman Life in the Fort' or make your children full members of the local tribe in 'Boudica's Britannia' to discover more about the lives of the local Britons.
Use your powers of deduction and evidence gathering to identify victims, determine motives and find the suspects after two skeletons are found buried at Housesteads fort.
Storytelling and drama at Senhouse
Story telling through poetry, drama and literature are inspired by the dramatic cliff-top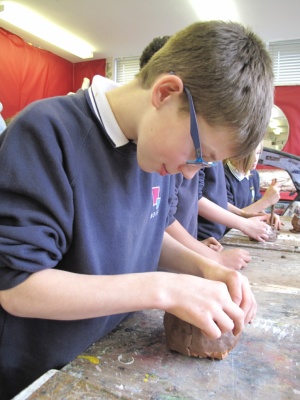 location, carvings and artworks, and a collection of objects, costumes and weapons students can work with.
At the Roman Army Museum immerse yourself in the 20 minute Edge of Empire 3D film. You will soar like an eagle across the majestic Northumberland landscape, over Hadrian's Wall and through a thousand years of history. See for yourself in incredible 3D detail what life was like on the wall for our ambitious soldier 'Aquila'.
Workshops & Artefact Loan Boxes from Tullie House
Workshops & Artefact Loan Boxes from Tullie House - Learn about life in Roman Carlisle through our five special characters, handle objects, dress up and try out some drama with your primary class in one of our bookable workshops. Borrow a box and bring the museum into your classroom, half term loans of replica artefacts and ideas to allow in-depth and cross-curricular activities and to spark students' imagination!
Become an archaeologist in Arbeia's TimeQuest gallery or enslave your class in our 'Roman Slavery' experience in the summer months.
---
We have provided a list of local freelance learning providers with links to their own websites. Please make your own enquiries direct with these businesses about the services they offer e.g. storytellers, classroom workshops, reenactors, and more. View the Database of freelance education practitioners on Hadrians Wall.
If you would like your business to be included in this database, please complete this form.

In the learning section