Hello and welcome to Hadrian's Wall Country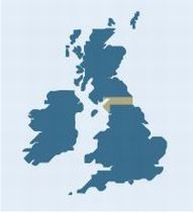 Hadrian's Wall Country stretches across the north of England from the west Cumbrian Roman coastal defences at Ravenglass, through Whitehaven, Workington and Maryport to Bowness-on-Solway, along Hadrian's Wall through Carlisle to Hexham in Northumberland and on to Newcastle upon Tyne, Wallsend and South Shields.
Unlike many other historic places, Hadrian's Wall Country has something for everyone - world class archaeology, spectacular landscapes, rare wildlife, complete solitude, vibrant cities, wonderful pubs and a population of friendly and welcoming people.
Hadrian's Wall Country offers infinite opportunities for cherished memories and special moments. The sheer scale of the World Heritage Site combined with the four seasons, the living landscape and the people who live, work and visit here mean it is an ever changing canvas. It is where history is accessible to all, where adults and children learn and it is where the Romans are still part of everyday life 1,600 years after they left.