"The World Heritage Site of Hadrian's Wall is one of our most iconic monuments, and for good reason. Over 1,800 years old, it stretches 73 miles across the country, crossing Cumbria, Northumberland and Tyne and Wear. At its peak it would have been around 5 metres tall and in some places 3 metres wide. It was built to define the northern limit of the civilized Roman Empire, keeping the 'barbarians' of the north at bay."
- Frances MacIntosh, English Heritage.
Top Facts about Hadrian's Wall: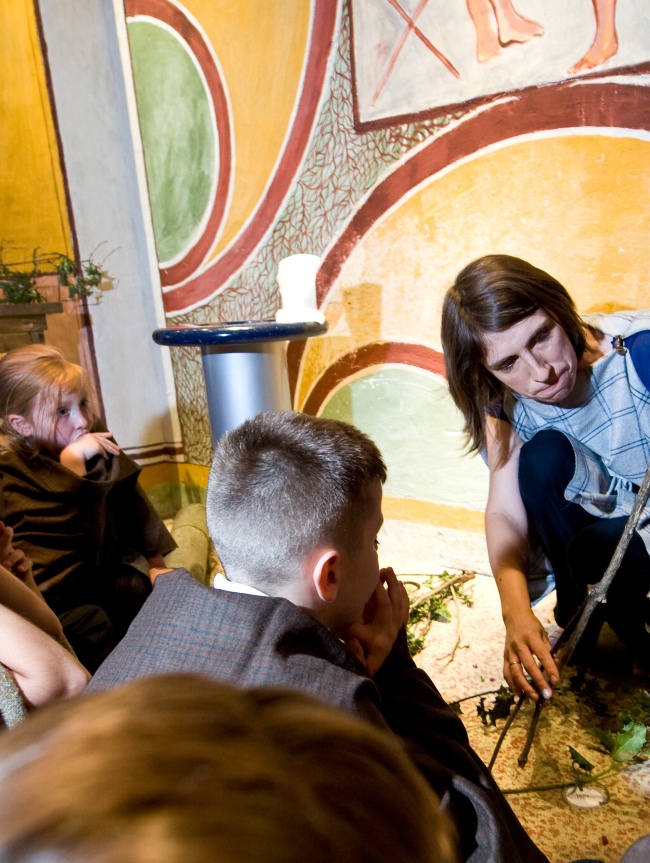 1. Roman army engineers, labourers, surveyors and masons from all across the Roman Empire built the Wall on the orders of Emperor Hadrian. They began in AD122 and it took them about 6 years to build and they left Hadrian's Wall in AD402.
2. It was built to control the border at the edge of the Empire, with gates allowing traders and travellers to pass through, probably like the customs areas at airports and ports today. It wasn't built to keep the Scots out.
3. They made the most of the geology, building the Wall along the towering crags of the Great Whin Sill, stretching for 80 Roman miles across the narrowest part of the island. The whole defense was 150 modern miles long, with forts up the west coast from Ravenglass north to Maryport. From there Hadrian's Wall travelled east past Carlisle, Haltwhistle, Hexham, and Newcastle to Wallsend, with a final fort guarding the east coast at South Shields.
4. Hadrian's Wall has never marked the border between England and Scotland (it's 60 miles further north in places). The kingdoms of England and Scotland didn't exist until hundreds of years after the Romans left Britain.
5. Soldiers, merchants and their wives, children and slaves lived on Hadrian's Wall. They came from all over Europe, North Africa and the Middle East, and they imported some of their local food, languages, knowledge and culture.
About Hadrian's Wall Invasion and Conquest; The Building of Hadrian's Wall; Why was Hadrian's Wall built? The Military Landscape; Soldiers and Settlements
Tales of the Frontier visitors' responses to different images of Hadrian's Wall
UNESCO Frontiers of the Roman Empire World Heritage Site. The World Heritage follows the edge of the Roman Empire from Hadrian's Wall in the far north west, through Europe, round the Mediterranean, Red and Black Seas and across the north of Africa back to the Atlantic coast.
Explore Roman Carlisle using interactive maps and timelines, object re-construction and entertaining games.
Hadrian's Wall on Tyneside WallQuest: Hadrian's Wall and its legacy on Tyneside is a community archaeology project to find out about the easternmost 30 miles of Hadrian's Wall between South Shields and Hexham/Corbridge

In the learning section