Western Lake District
Discover the fascinating heritage of the Western Lake District…
For a relatively small area, the Western Lake District has more than its fair share of heritage. Of course, Hadrian's Wall follows a dramatic course over the fells and down to our dramatic coastline. This UNESCO World Heritage Site is truly impressive, both in terms of its scale and age.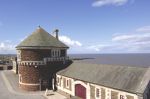 And if you want to discover more about this fascinating period in time, you'll be spoilt for choice in the Western Lake District. Senhouse Roman Museum is a must-see attraction for anyone visiting Hadrian's Wall. On cliffs overlooking the Solway Firth, this award winning museum is next to a Roman fort. With the largest group of Roman military altar stones and inscriptions from any site in Britain and unique examples of Romano-British religious sculpture, it's the perfect addition to any day out.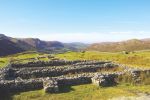 The breath taking view of Eskdale that awaits you at Hard Knott Fort is more than worth the journey, but you almost feel like you've stepped back in time. This remote fort, located in dramatic landscape, dates from the second century but you can still make out what would have been the headquarters building, commandant's house, bath house and parade ground.
For even more Roman sightseeing, the ruins of the bath house at Ravenglass Roman fort, established in AD 130, is one of the tallest Roman structures surviving in northern Britain. Now an English Heritage site, the fort at Ravenglass was occupied for almost 300 years and there is evidence that soldiers stationed here served in Hadrian's fleet.
While you're in the area, stop off at Georgian Whitehaven, Roman Maryport, Muncaster Castle or simply stumble upon the stone-built villages that punctuate the landscape. Every town and village has a story to tell and a past to be discovered.